Corfu Car Hire
Corfu Car Hire
If you plan to collect your car at the airport or port, please consider the space that will be required for your luggage on arrival and departure. (For example a Group C car is for five persons, but would not have room for five sets of luggage as well.)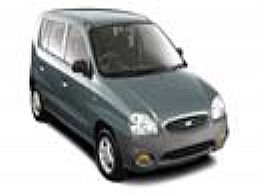 Group: A
Example: Fiat Panda
Ideal for: 2 adults and 2 children
Boot Space: 2 Large Suitcases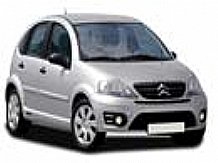 Group: B
Example: Citroen C3
Ideal for: 3 adults and 2 children
Boot Space: 3 Large Suitcases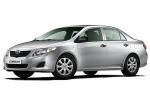 Group: C
Example: Hyundai Accent
Ideal for: 5 adults
Boot Space: 3 Large Suitcases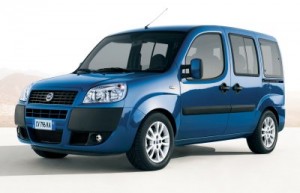 Group: K
Example: Fiat Dublo
Ideal for: 5 adults and 2 children
Boot Space: 4 Large Suitcases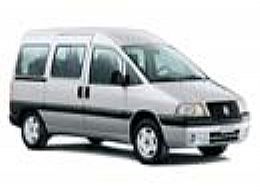 Group: L
Example: Citroen Jumpy
Ideal for: 7 adults and 2 children
Boot Space: 4 Large Suitcases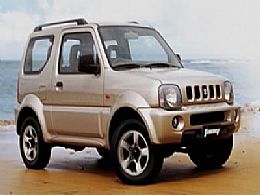 Group: G
Example: Suzuki Jeep
Ideal for: 2 adults and 2 children
Boot Space: 1 Large Suitcase or 2 small ones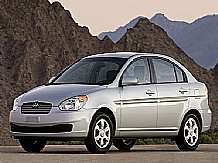 Group: E
Example: Hyundai i30(1.6)
Ideal for: 5 adults
Boot Space: 4 Large Suitcases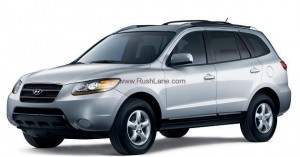 Group:N
Example:Hyundai Santa Fe
 Ideal for: 5 adults
Boot Space: 4 Large Suitcases
Car Hire Frequently Asked Questions
What is Included?
Full Vehicle Damage Cover (CDW/FDW) with NO excess. (This means that in the event of an accident you pay nothing.)
Unlimited kilometres/mileage
All Local Taxes
Driver Ages
Drivers must be at least 21 years old. There is no maximum age, as long as the driver holds a valid driving license.
How Many Drivers?
There is no supplementary charge for adding more drivers and we permit up to 2 named drivers per car. Please remember that each driver must have a valid license and carry it with them when driving.
Airport Collection
Most of our hire cars are collected and returned at Corfu Airport. You will be met at arrivals and your car waiting just outside. (There is only a very short distance to walk and no steps.)
There is no charge for collection during office hours, however, during the hours of 20.00 till 08.00 there is a charge of 15 Euros. (This is no charge for returning the car out of office hours.) We will instruct you where to leave the car for your return.
Corfu Car Hire FAQ
Your car will be delivered with an amount of petrol (1/4 of a tank or more) and this will be recorded on your documentation. We kindly request that you return the car with the same amount.
Air Conditioning
All of our cars are air conditioned.
Breakdown/Accident
We will provide you with an emergency 24h number. In the unfortunate event of a breakdown or accident a replacement car will be provided as soon as possible.
Seat Belts
All of our cars have seat belts. The front seats with 'over shoulder' belts, whereas the back seats tend to have 2 over 'shoulder belts' and 1 'lap belt' for the middle.
Child and Baby Seats
For children, we can provide booster seats and child seats. (The child seat can be rotated into a horizontal position, making them suitable for babies. Child and baby seats need to be pre-booked and there is a charge of 3 Euros per day per seat.
Specific Type of Car
If you require a specific model of car or colour, we will always try to honour this request but cannot promise.
Delivery to Accommodation
We will gladly deliver a car directly to any accommodation. We generally deliver between 10am and noon, but the exact time will be confirmed before you book. At the end of the rental, you may have the car collected from the accommodation or leave it at the airport. For example, if you rented a car for the last 3 days of your holiday, you could have it delivered to your accommodation and return it to the airport for your departure – saving the cost of a taxi.
Automatic Cars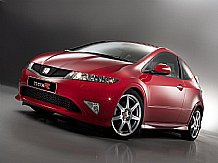 Corfu only has a limited supply of automatic cars and these tend to be more expensive than the manual versions. If you require an automatic we recommend that you reserve one in advance.
Diesel Cars
Sorry, all of our cars on Corfu are petrol. With the short distances, diesel cars are not required.